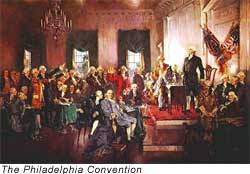 New Hampshire was first settled in 1623, three years after the Pilgrims landed in Massachusetts. Since that time, the state has been a leader in many ways. In January 1776, New Hampshire became the first of the original 13 colonies to adopt its own constitution. On June 21, 1788, New Hampshire became the ninth and deciding state to ratify the United States Constitution, binding the original 13 colonies together as a republic.
After the country's birth, the state's leadership trend continued. In 1800, the United States Navy established its first shipbuilding yard in Portsmouth. In 1833, one of the first tax-supported public libraries in the country was opened in Petersborough. Since 1920, the state has been the first to hold presidential primary elections.
New Hampshire was named by Captain John Mason of Plymouth Council for his home county in southern England. The state is nicknamed the "Granite State" because of its many granite quarries. The state's largest city is Manchester. The abbreviation for New Hampshire is NH.




New Hampshire is a New England state bordered by Canada to the north, Vermont to the west, Massachusetts to the south, and Maine and the Atlantic Ocean to the east. The state's landscape includes mountains, about 1,300 lakes and ponds, and beaches. Forests cover about 85 percent of New Hampshire's land.


Industry is another important part of New Hampshire's economy. Shoes and textiles are manufactured in the state. The state's abundance of trees provides the materials for lumber and papermaking companies. Minerals are mined in the state's mountains. Nuclear submarines are refitted at Portsmouth. New Hampshire's rivers and lakes supply some of the power for the state's industries.


Tourism is important to New Hampshire's economy. Go to the White Mountain region, the state's most popular tourist attraction. While you're there, travel to the summit of Mount Washington, the highest mountain in the Northeast. If you like to fish, swim, or boat, maybe you should go to New Hampshire. Hunt in the state's woods and meadowlands. Climb or ski the state's mountains. Go cycling or hiking on New Hampshire's scenic roads. Explore the past in the state's towns and villages.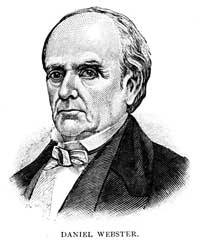 President Franklin Pierce and Daniel Webster were two famous people from New Hampshire. Pierce was the 14th President of the United States. Visit his home and grave in Concord, the state capital. Webster was one of the nation's greatest public speakers. Alan B. Shepard Jr., the first American to travel in space, was born in New Hampshire.