Flash games aren't working? - Unfortunately Adobe Flash has decided to stop supporting Flash at the end of this year. This is a huge loss to games, and educational games - and free games! So many free educational games are created with Flash. It is a great tool and right now there is no equivalent - it is an invaluable program and tool and we suggest you contact Adobe and tell them they need to create some kind of a convertor for all the many many flash games out there if they are no longer going to support flash! Or better yet - keep supporting flash.
We are in the process of attempting to convert the games this year. Find the current list of converted games (that work on phones and tables!) here!
Also please look up "how to Enable Flash on (your browser name goes here" if your browser isn't allowing flash games to play at the start. Usually there is a setting that will allow you still play! Or see below:
Quick version for chrome:
1)Enter chrome://settings/content into the address bar and press enter.
2)Scroll to the Flash tab
Towards the bottom of the Content Settings menu, under JavaScript, you will locate the Flash tab. Select it.
3) Turn off "Block sites from running Flash."
Once you turn off the "Block sites from Running Flash" button, it will change the setting to "Ask first." After you do this, when you come to our site/games, you'll be asked if you want to activate it, and you can select "allow" so our games can work!

Ad-free Website subscription - click for details.
Report Inappropriate Name on High Scores - click for details - please read!!

Having trouble with the games?Try to see if your problem is one of the more common ones here.

Business - business related inquiries.
We have a reasonably-priced subscription service to use our website ad-free. Please take a look and see if it will meet your needs!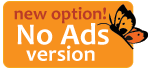 Bad language/Inappropriate names in the High Scores.
To teachers and parents: We have been working on filters for the high scores to avoid this problem, though unfortunately kids are tricky and slip in unexpected inappropriate names even as we are putting filters in place! As of now, we remove names as soon as we notice them, or people point them out to us. We have also started limiting the high score names to only initials.
Something else that might help overall also, is if teachers also instructed kids to put in specific names so "you can check on on their scores" (even if you don't need to monitor their scores, just to keep them using legit names). For instance, suggesting they use their initials, or their first name and last initial... etc.. and this way the problem is taken care of completely (at least in classrooms, but it does seem that is where the majority of the traffic comes from), rather than something that has to be constantly fixed. We hope that makes sense and you will try to incorporate these ideas at your school!