Barack Hussein Obama II is the forty-fourth President of the United States 2009-2017. He is the first African-American to have served as president.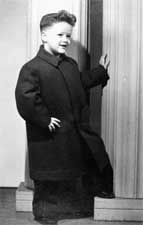 Barack Obama was born on August 4, 1961, in Honolulu,
Hawaii. This makes him the first president to be born outside the contiguous United States. He grew up mostly in Hawaii, but also spent one childhood year in Washington State and four years in Indonesia. His father was from Kenya and his mother from Kansas. He was also raised with help from his granparents.
Obama studied and graduated from Columbia University in 1983. After graduating he worked in Chicago as a community organizer, helping to rebuild communities suffering from steel plants shutting down. In 1988 he started Harvard Law School where he was the first African-American president of the Harvard Law Review. After graduation he became a civil rights attorney and professor at the University of Chicago Law School (1992 - 1994), teaching constitutional law. In 1989 he met Michelle Robinson - they were engaged in 1991 and married October 3, 1992. She would later become the first African American First Lady, known for her commitment to American citizens - , becoming a role model for women and an advocate for poverty, awareness, nutrition, physical activity and healthy eating. She is also became a fashion icon and one of the most popular first ladies in US history.


In 1995 Obama publishes his autobiography "Dreams from my Father".
From 1997 to 2004, Obama began a career in public service, and represented the 13th District for three terms in the Illinois Senate. In this position he earned bipartisan support for legislation that reformed ethics and health care laws, as well as sponsoring a law to increase tax credits for low-income workers. He also negotiated welfare reform, and promoted increase subsidies for childcare. In 2001 he was co-chairman of the bipartisan Joint Committee on Administrative Rules, and supported regulations by Republican Governor Ryan to prevent home foreclosures.
In 2003, Obama became chairman of the Illisnois Senate's Health and Human Services Committee, where he lead a unanimous, bipartisan process of legislation to monitor racial profiling. A year later, police representatives credited Obama for his active participation with police organizations in death penalty reforms. He was a part of other legislation such as "Secure America and Orderly Immigration Act".
In 2004 he started serving in the U.S. Senate after a landslide election. By 2008 he was nominated for president after a close primary campaign against Hillary Clinton. He was then elected as our 44th President of the United States - winning more votes than any candidate in history.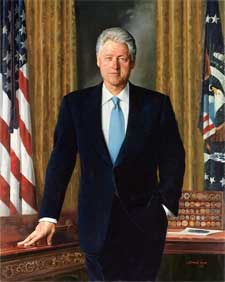 Obama was inaugurated on January 20, 2009. In 9 months he was named the 2009 Nobel Peace Prize laureate for "his extraordinary efforts to strengthen international diplomacy and cooperation between peoples."
Some of the first bills signed into laws by Obama were: the Lilly Ledbetter Fair Pay Act, and the reauthorization of the State Children's Health Insurance Program (SCHIP) which covered 4 million addition uninsured children.
He put a cap on top executive pay to companies receiving bailout money from the federal government. He hosted the very first online discussion at the White House, answering questions asked by people through the website.
He signed a number of landmark bills during his first two years in office. 3 big reforms were: the Patient Protection and Affordable Care Act , the Dodd–Frank Wall Street Reform and Consumer Protection Act, and the Don't Ask, Don't Tell Repeal Act (2010).
During the first 2 years he also appointed two women to serve on the Supreme Court: Sonia Sotomayor and Elena Kagan - bringing the number of women on the Supreme Court at one time to three justices for the first time in US history.
Within his first 100 days as the 44th President, Obama worked toward withdrawing trops from Iraq. He eventually ended military involvement in the Iraq War.
Other events during this term:
Created the White House Council on Women and Girls, to advise him on issues of welfare of women and girls.
Pledged 100 million dollars to assist Haiti after a terrible earthquake.
Announced 900 million in grants for under-performing schools if they accept new reforms.
Signed the Strategic Arms Reduction Treaty (START) with President Medvedev of Russia to reduce the stockpile or nuclear weapons by the US and Russia.
Signed the Dodd-Frank Wall Street Reform and Consumer Protection Act.
Put in practice a bill that assisted a cheaper or free college tuition for those who have served in the US military.
Signed Rosa's Law, to change the words used in federal statutes - from "mental retardation" to "intellectual disability".
Signed the "Healthy, Hungre-gree Kids Act of 2010, that funded nutrition and free lunch programs and new standards for the schools.
He also expanded laws to protect the LGBT community - for instance the Matthew Shepard and James Byrd Jr. Hate Crimes Prevention Act, so hate crimes included ones motivated by a victim's actual or perceived gender, sexual orientation, gender identity or disability.
In 2011, the focus of Present Obama's State of the Union address was on education and innovation, and making the US more competitve globally. He spoke of eliminating tax breaks for oil companies, a 5 year freeze in domestic spending, reversing tax cuts for the wealthiest, banning congressional earmarks, a reduction of healthcare costs and a push for more electric vehicles and an increase in "clean" electricity reliance.
Obama ran for a second term and defeated Republican opponent Mitt Romney, swearing in for a second term in 2013. During this term he promoted more inclusiveness for the LGBT community, pressing the Supreme Court to strike down same-sex marriage bans as unconstitutional. He advocated for gun control after the Sandy Hook Elementary School shooting. He issues wide ranging executive actions on climate change and immigration.
In his second inaugural address, he asked for full equality for gay Americans - being the first President to do so, in addition to the first time a president even mentioned gay rights in such an address.
President Obama left office in January 2017 with a 60% approval rating.
In 1991, Clinton announced his candidacy for President. He campaigned for a national health care system, a tax cut for the middle class, a reduction of the deficit, and a new welfare system. Although during the campaign he was confronted by questions about his character, he proved adept at reconciling the conservative and liberal wings of the Democratic Party. He chose Al Gore of Tennessee as his running mate. Together they defeated incumbent George Bush and third party candidate, Ross Perot in the election of 1992. It is considered to be the presence of the third Party candidate, Perot that allowed Clinton to win with forty-six percent of the popular vote, the third smallest percentage that ever put a man in the White House.
In his first term, Clinton appointed more women and minorities to the cabinet and as heads of major governmental departments than had any previous President. One of Clinton's major campaign issues had been health care, and First Lady, Hillary Clinton, chaired the administration's task force that examined and proposed changes in the United States health care system. That effort was unsuccessful, but Clinton's first major piece of legislation, a family leave bill that forced companies with more than fifty workers to allow twelve weeks of unpaid leave a year to cope with family issues, such as childbirth and illness, scored a big hit with the public.
During his campaign, Clinton had spoken of promoting equal rights for homosexuals. When the issue of gays in the military arose, Clinton was seen to waffle on this promise, compromising on a position that became known as the "don't ask, don't tell" policy. Among Clinton's first term successes were major trade legislation; a national service program, which provided funds for education to students in exchange for community service; and the so-called Brady Bill, named after Ronald Reagan's press secretary who'd been disabled on an assassination attempt against Reagan, which made it more difficult to buy handguns. His anti-crime law extended the use of the death penalty, banned the sale of assault weapons, and gave the states money to hire 100,000 more police officers and start community-based crime prevention programs.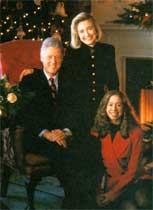 The 1994 Congress was predominantly Republican. The relationship between the executive and legislative branches of government was rocky, although Clinton did get bipartisan party support for the North American Free Trade Agreement. Clinton was the first President to use the Line Item Veto. He sent troops to Bosnia to enforce a truce; and sent troops to Somalia to distribute food to starving people. He also signed the General Agreement for Tariff and Trade to reduce tariffs and improve trade with European nations. He helped negotiate a peace plan between the Palestine Liberation Organization and Israel to allow Palestinian free government in the Gaza Strip. He was instrumental in returning a democratic government to Haiti. He was also instrumental in peace talks between Israel and the Palestine Liberation Front.
Clinton was reelected in 1996, defeating Republican challenger Bob Dole and Reform party candidate Ross Perot. The strong economy and a weak effort by Bob Dole contributed to his victory.
Much of Bill Clinton's effectiveness as President was, however, overshadowed by scandal. His political opponents raised questions about a land deal he and his wife had been involved in some twenty years earlier, that involved the possibility of kickbacks and fraud. This became known as the Whitewater Affair. In addition, in 1994, a former employee, Paula Jones, accused him of sexual harassment. Personal friends of the Clintons have been convicted of fraud and involvement in Whitewater. Congress hired Special Prosecutor Kenneth Starr to investigate President Clinton.
The US House of Representatives brought two articles of impeachment against him over an sexual encounter with an intern named Monica Lewinsky and the question as to whether President Clinton perjured himself while answering questions about this affair. Clinton became the first President to be impeached since Andrew Johnson. Clinton was acquitted of the charges by the US Senate in 1999.